In 2019, on the occasion of the 10th anniversary of Chuangyu Chemical Industry Co., Ltd., Chuangyu Chemical Co., Ltd. changed its name from "Shanghai Chuangyu Chemical Co., Ltd." to "Shanghai Chuangyu new chemical materials Co., Ltd." its business scope increased from "technology development, technology transfer, technical consultation, technical service, and engaged in the import and export of goods and technology in the field of new chemical materials technology "。
   from August 22, 2019, Shanghai Chuangyu Chemical Co., Ltd. was officially changed into "Shanghai Chuangyu new chemical materials Co., Ltd.". The name change also marks that Chuangyu chemical has entered a new stage of development. It not only expands its business to larger fields, but also actively explores product export, laying a foundation for the company's long-term operation and development. Recently, Mr. Duan Lin, general manager of Chuangyu chemical, was interviewed by Huizheng information, sharing the business development, quality control construction and future development plan of Chuangyu chemical in 2019.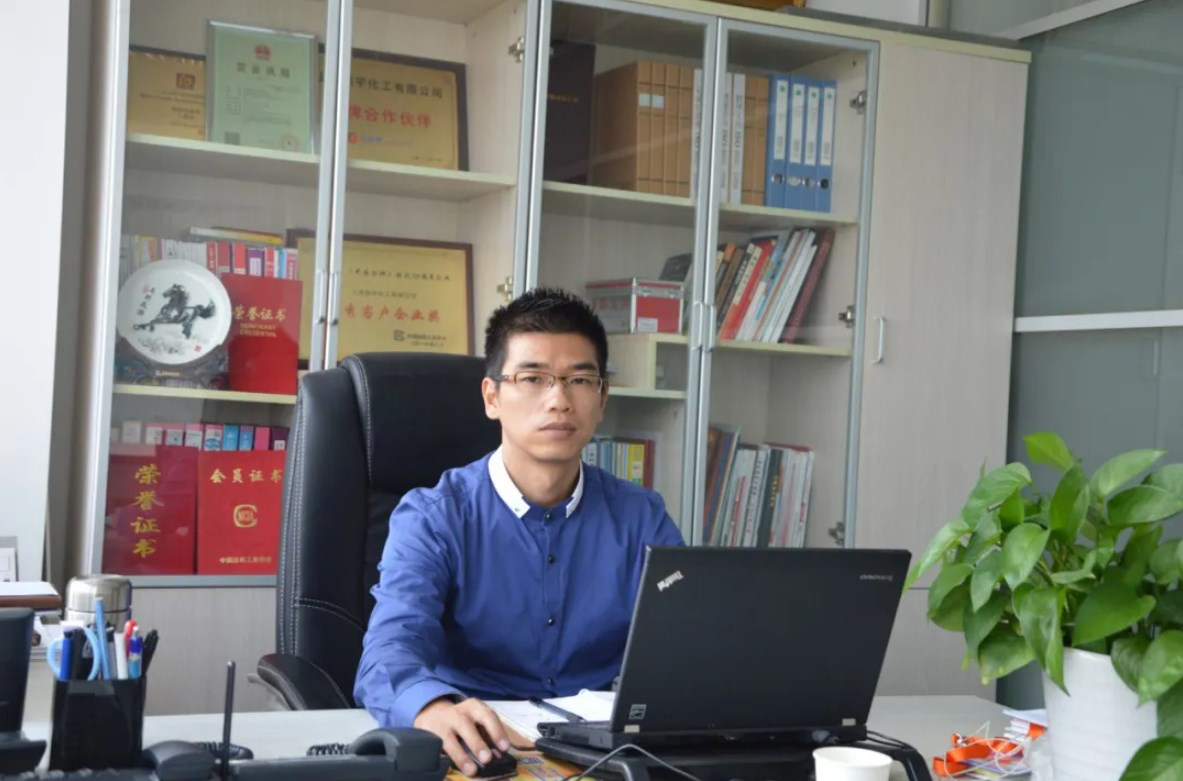 Duan Lin, general manager of Chuangyu chemical
A kind of Start technical transformation projects to expand the field of non-metallic mineral deep processing A kind of
Chuangyu chemical products cover transparent powder, talc powder, barium sulfate, calcium carbonate, glass powder, composite powder and other inorganic non-metallic mineral powder, which are suitable for coating, ink, rubber and plastic, textile, paper, adhesive and other fields. According to Duan Lin, Chuangyu Chemical Co., Ltd. has two production bases in Hubei and Guilin, with a total design output of about 40000 tons. Its products focus on the market segments of coatings, plastics, inks and adhesives. Among them, the annual output of transparent powder is 8000 tons, talc powder is 12000 tons, barium sulfate is 6000 tons, and calcium carbonate and new composite materials are about 15000 tons.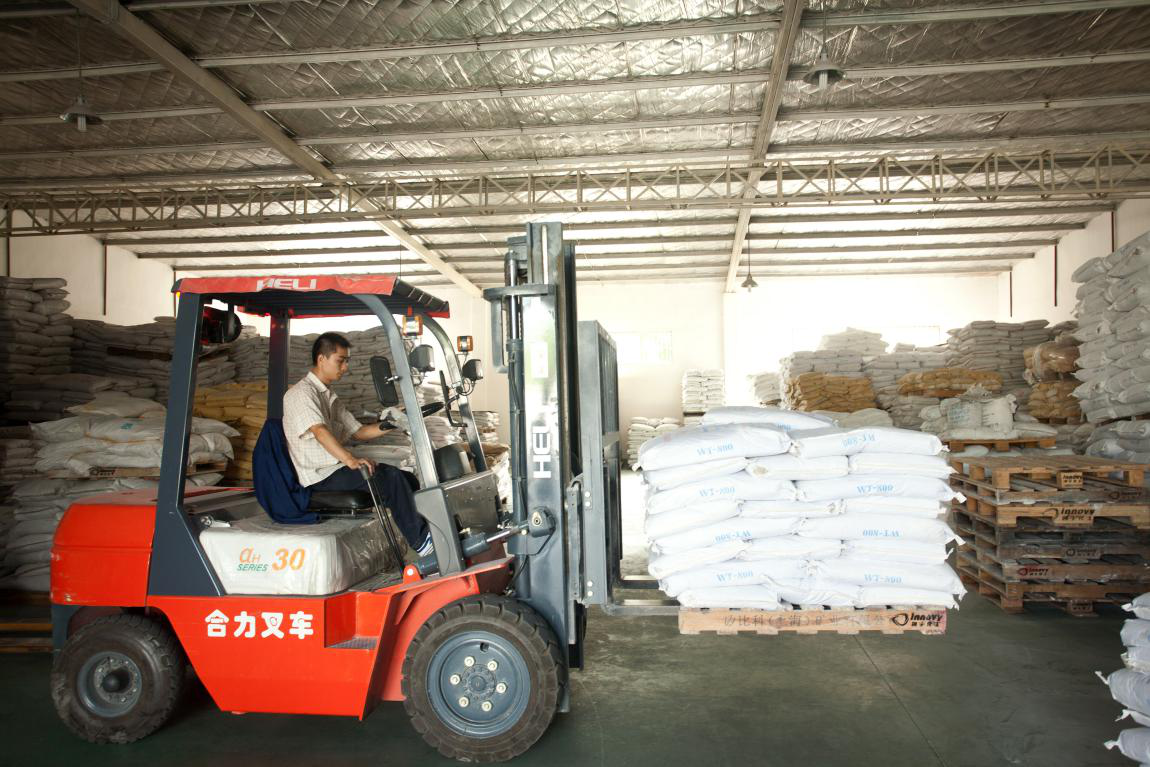 With the gradual expansion of the company's business, the existing products can no longer meet the market demand. Therefore, Chuangyu chemical officially launched the "technical transformation project of non-metallic ore deep processing ore powder and its new material production line" in 2019. The total investment of the project is about 8 million yuan. It is planned to reconstruct and construct a production line with an annual output of 5000 tons of modified and high value-added non-metallic mineral new materials and a production line with an annual output of 1500 tons of ultra-fine powder. The completion date is expected to be in May 2020.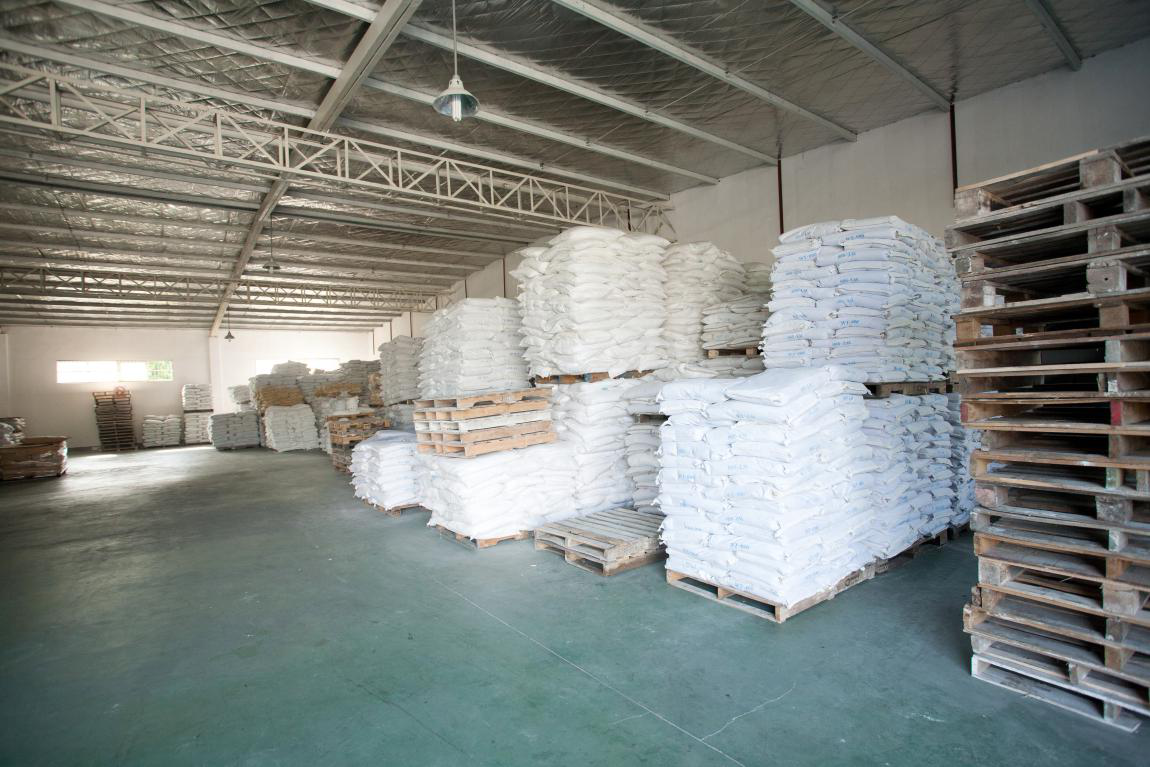 Guilin Chuangyu factory is the central production base of Chuangyu chemical in South China. It was completed and put into operation in 2014. It has two advanced and environmental protection processing production lines with an annual output of 6000 tons of talcum powder and transparent powder, and one production line with an annual output of 3000 tons of modified composite powder products. Through this technological transformation, the working environment of the existing factories and workers will be improved, and the environmental pollution will be reduced. At the same time, energy will be saved by 500000 kwh every year, so that there will be no solid waste, no waste gas and low noise pollution. It will also greatly promote the employment of local rural and urban population, drive the local economic development, bring new modern enterprise management experience, and improve the level of local industrial development, Promote the healthy and rapid economic development.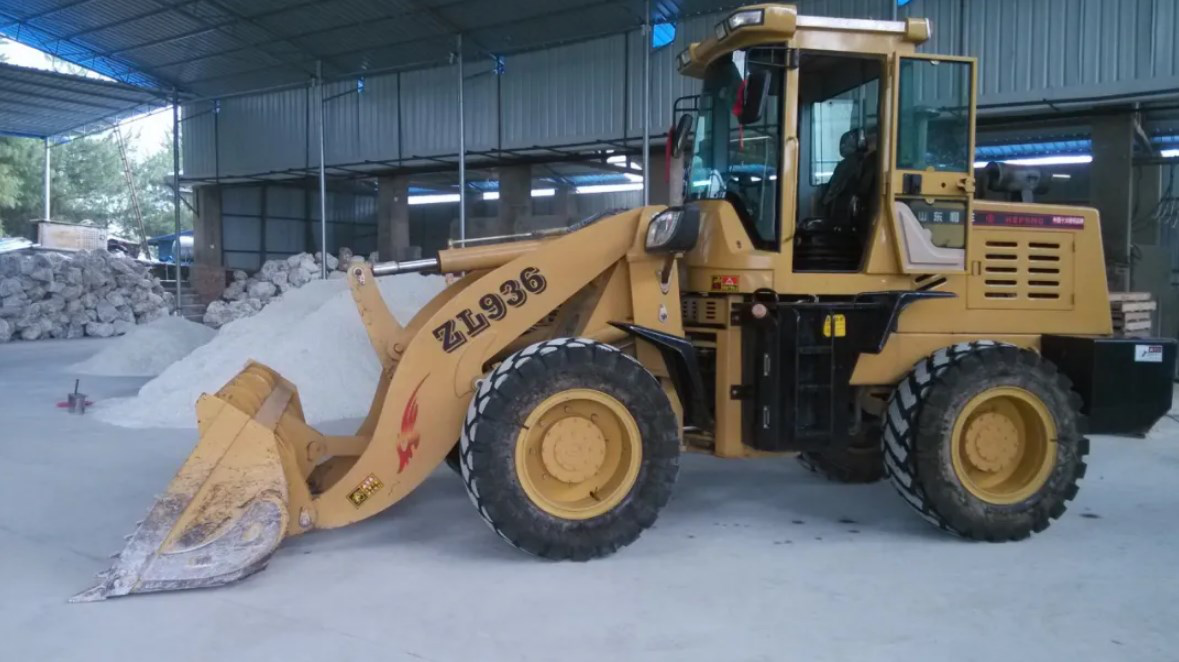 The investment and construction of the project means that Chuangyu chemical industry has achieved a breakthrough in the field of non-metallic mineral deep processing and new materials, greatly promoted the transformation and upgrading of Chuangyu chemical powder industry, and provided guarantee for the high-quality development of Chuangyu chemical industry. Duan Lin said that next, Chuangyu chemical will further strengthen product research and development and process upgrading, innovate product features, and improve the level of technical service support, which is also the continuous driving force for the high-quality development of China's industry in the new era.
A kind of Strict quality management to create high quality products A kind of
Since its establishment, Chuangyu chemical has been adhering to the business tenet of "quality first, customer first, honest service, contributing to the society" and the original intention of "focusing on chemical fillers for 18 years", Chuangyu chemical insists on being a "enterprise with temperature, feelings and responsibility". Therefore, they are very strict with the details of product quality control and personnel management.
"Product quality is the foundation of enterprise survival. Without quality, there will be no continuation of enterprise life!" Duan Lin told reporters. In Duan Lin's opinion, each enterprise should decide according to its own actual situation, production technology, personnel quality and management radius.
In his opinion, the selection and control of raw materials is the key point. "It's hard for a clever woman to cook without rice." without good raw materials, you can't make a good product. The raw material quality of inorganic nonmetallic minerals is different, and it is easily affected by the origin of raw materials, historical years, geological conditions, mining technology and other aspects. Therefore, it is very important to select the appropriate raw materials
Secondly, the selection of process and equipment is also very important. The equipment decides what to do, and the production process decides how to do it. The quality of the same raw materials and different equipment will be different, and the impact of the same equipment and different production processes on the product quality can also be foreseen. As you can imagine, both are very important.
In addition, there are production and personnel management. Production management includes the management of the process flow and equipment maintenance on the production site, so that the production personnel can operate and produce according to the preset process, so as to control the particle size and crystal shape of the product more precisely and in place. And the production process or equipment maintenance, all need human operation, so the management of production personnel is particularly important.
"In terms of management of production personnel, Chuangyu Chemical Co., Ltd. controls the production personnel from two aspects of system and temperature, and implements multi-dimensional and three-dimensional scientific management of production personnel, so that they can work actively, responsibly and have a promising future." Duan Lin told reporters.
To form a long-term mechanism. "Management is not only a technical activity, but also an innovation movement. For the management of people and things, we should form a system, adhere to it for a long time, innovate and improve in practice, so as to achieve long-term effectiveness, and contribute to production and product quality. Only in this way can we say that enterprise management is done well and in place."
Chuangyu chemical introduces advanced grinding equipment from Japan and advanced experimental testing equipment from America, strictly controls the production process, cleans and selects raw materials, filters and dries with hot air, and produces in a totally enclosed way, so as to achieve no pollution. Under the strict quality management system, Chuangyu chemical products are favored in the market. With excellent products and considerate service, Chuangyu Chemical Co., Ltd. maintains good cooperative relationship with many large-scale domestic coating, plastic, ink and adhesive manufacturers.
For the future, Duan Lin said that Chuangyu chemical will continue to adhere to the enterprise values of "innovation, loyalty, professionalism, integrity, gratitude and striving". While vigorously exploring the market, it will strengthen product innovation, strengthen company management, and will continue to serve high-quality customers and friends at home and abroad.