From June 18 to 19, 2020, the 7th CITC Architectural Coatings & Wood Coatings innovation technology conference was successfully held in Marriott Hotel, Shunde, Guangdong. With the theme of "seeking opportunities through crisis and leading development through innovation", the conference attracted more than 500 elites from domestic and foreign coating enterprises, technical experts, supply chain procurement experts, etc., focusing on the new materials / new technologies, application development, coating process innovation and future trends of China's wood and architectural coatings in 2020.
Main venue
Guest host: Mr. Yang Xian, executive chairman of Shenzhen Coatings Technology Association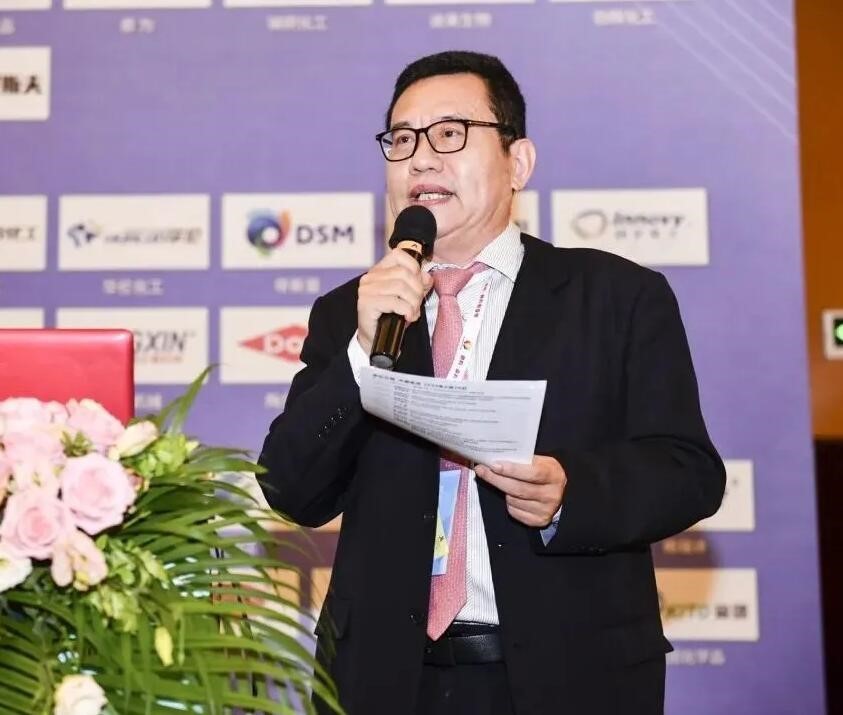 Crisis seeks opportunity, innovation leads development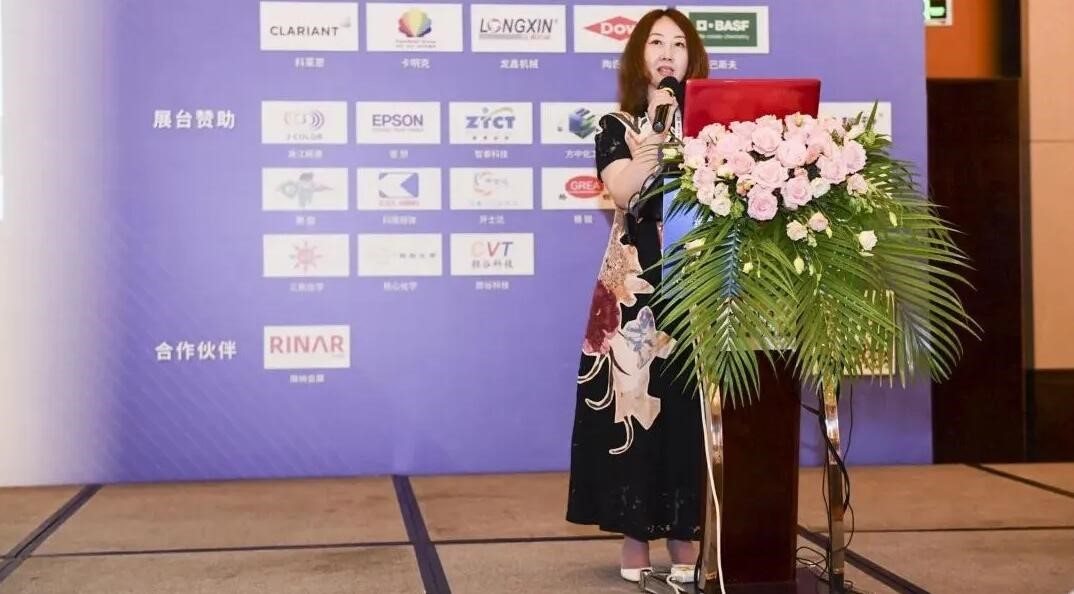 Welcome speech by Ms. Liu Minghui
China's high speed rail China's one belt, one road to the world's economic growth, has been a difficult period for the first half of 2020. Despite the success of the second meeting, the national economic recovery policy has been tightened up. The superimposed effects of the various measures such as the release of consumption potential, expansion of investment and new infrastructure and the belt and rail economy have remained the following coatings for China in the first half of 2020. The development of the industry has brought new historical opportunities. In the engineering, home decoration, waterproof, flooring, railway, construction machinery and household appliances coating application market enterprises have a bright future. Under the theme of "seeking opportunities through crisis and leading development through innovation", the conference jointly discussed four wood coatings including water-based, UV, powder and bio based coatings, focusing on environmental protection coatings and coating process difficulties, as well as innovative technologies of high-performance building interior and exterior wall coatings, waterproof and fire-retardant coatings, multicolor coatings and inorganic coatings, focusing on 2020 hot topics.
The development trend of wood and architectural coatings in China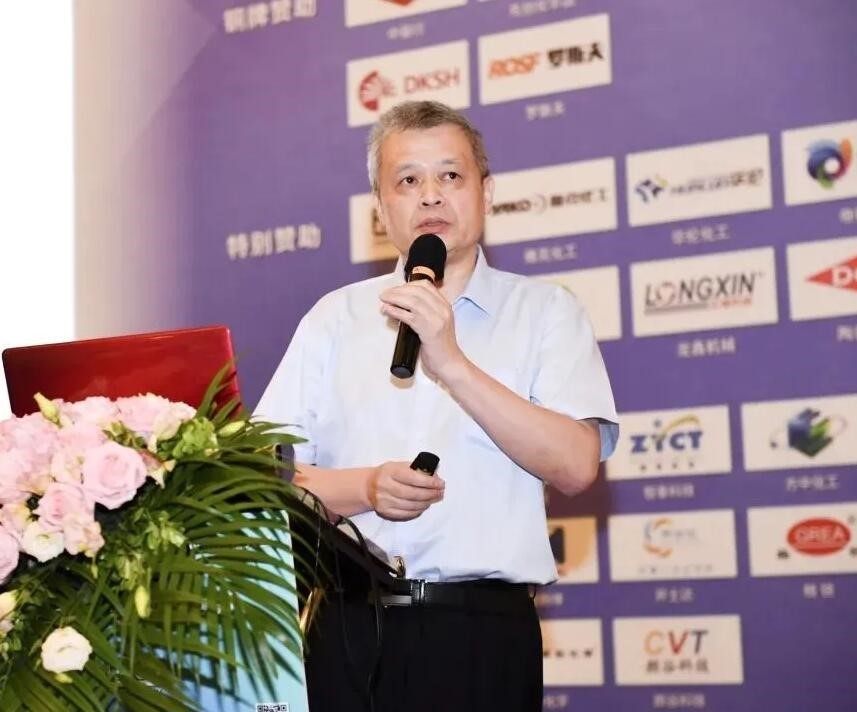 Based on the analysis of the characteristics and application prospects of water-based, UV curable, powder and solvent based coatings, Mr. Yang Xianghong pointed out that the current development direction of Chinese coatings should be as follows:
(1) Continue to develop to high quality;
(2) To produce high-quality coatings, we must develop high-quality raw materials;
(3) Wood paint made of low toxicity and non-toxic raw materials must be the development direction in the future;
(4) The furniture made of natural materials can realize the real environmental protection and regeneration.
Building coatings
Guest host: Mr. Shi Yilei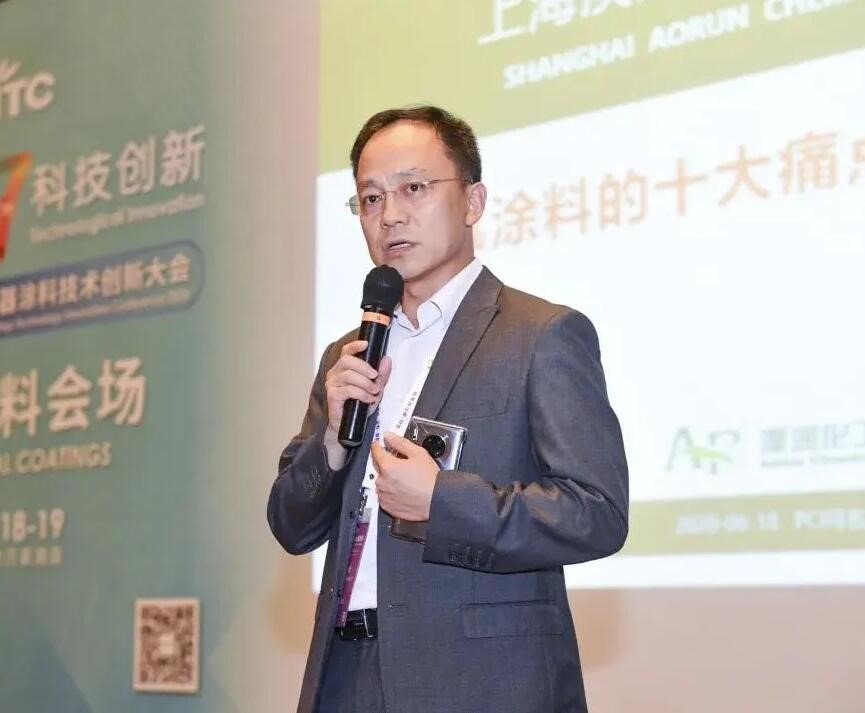 Brainstorming
Discussion topic: technology status and future market prospect of sustainable architectural coatings (ecological coatings, inorganic coatings, etc.)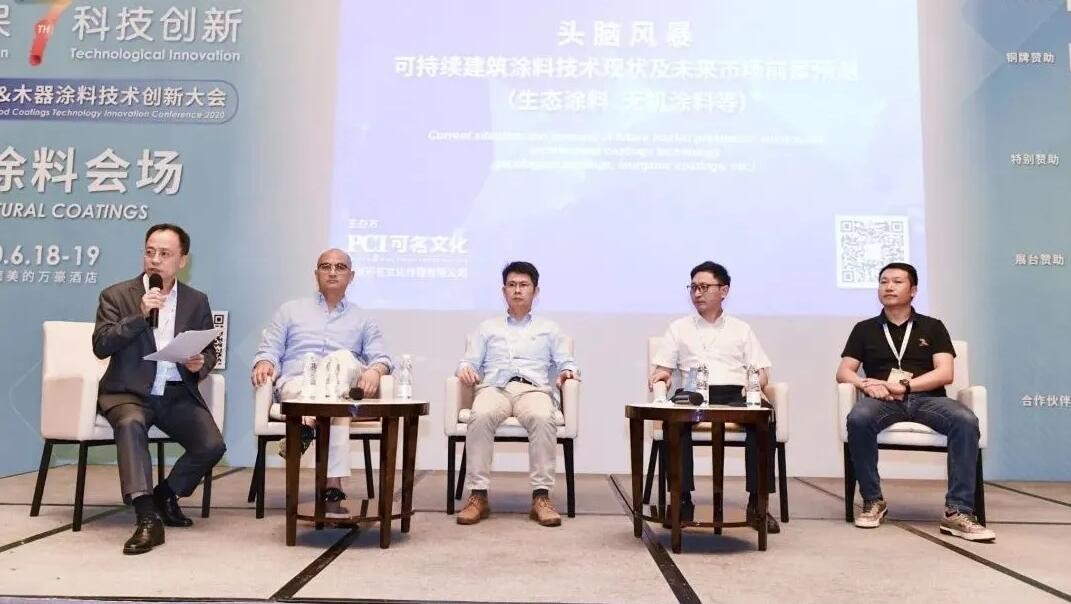 Participants believed that how inorganic coatings should cope with the development trend of airless spraying in the future deserves our attention. Although the standards concerned in different fields of internal and external walls are different, their positioning is precise and professional. Enterprises can consider OEM mode according to their respective positioning and development needs, so as to continuously improve their profitability. Iron red and iron yellow of inorganic color paste have been well done, but other colors still have development potential. It is hoped that inorganic color paste can be as "colorful" as organic color paste in the future. The long-term development of enterprises should turn from selling products to selling value and ecology.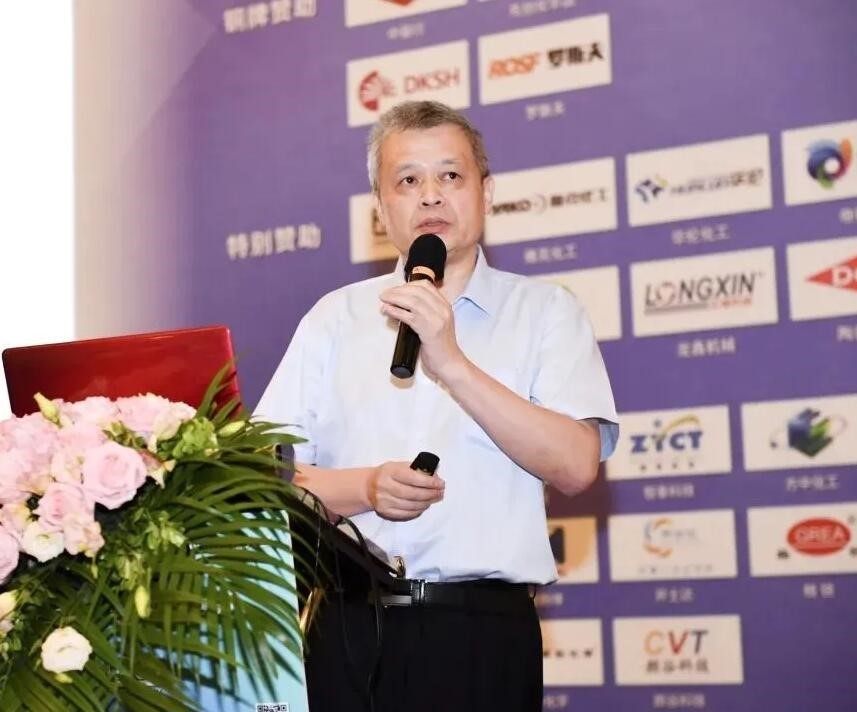 Application and development trend of Waterborne Wood Coatings in furniture industry cluster in China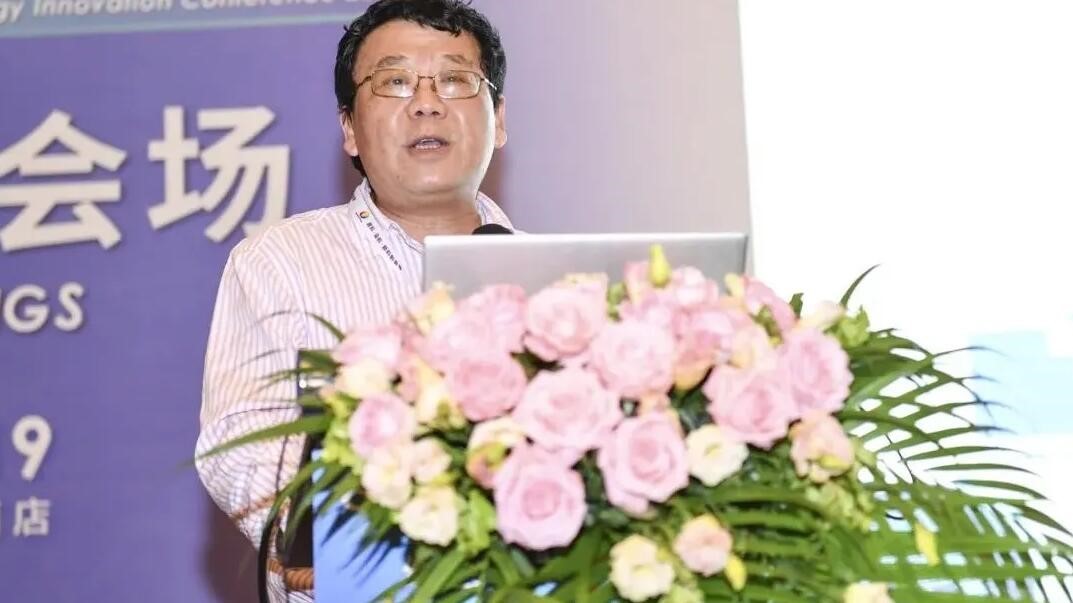 ▵ Mr. Zhang Jianxin
The pace of development of the furniture industry is consistent with the national economy, with high-quality speed-up and production capacity slowing down. With the continuous improvement of environmental protection requirements, furniture manufacturing environmental protection situation is grim, raw materials, freight and other impact on the cost of furniture manufacturing is also growing. At the same time, furniture e-commerce is also impacting the entity monopoly market year by year, and the global situation is not clear, which also adds to the impact on furniture export.
Research and application of powder coatings in wood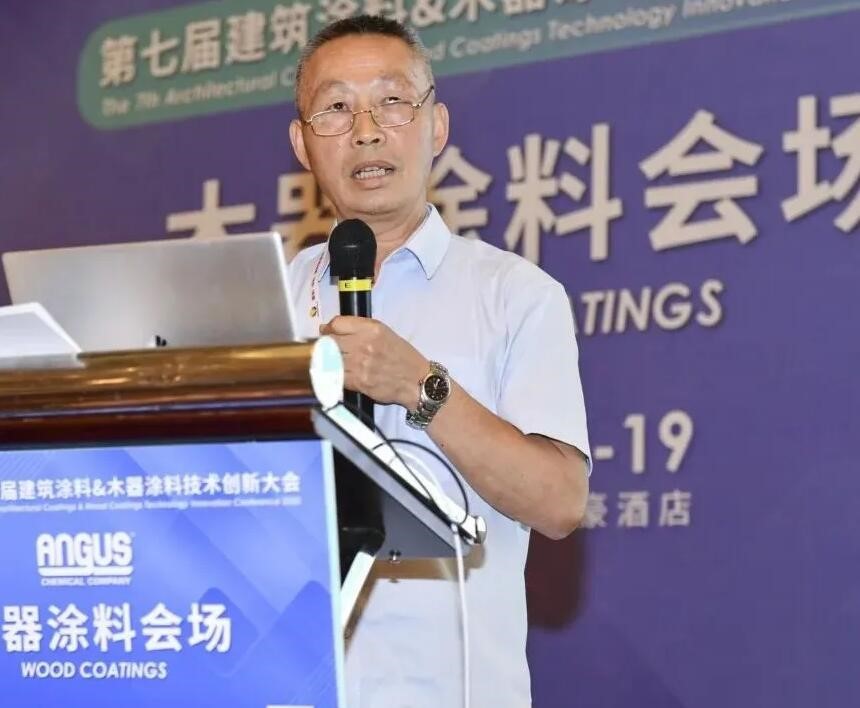 ▵ Dr. Liu Jiping
Dr. Liu Jiping has been studying MDF powder spraying for more than 20 years. In this report, he shared in detail and professionally the development history, competitive advantages, processing equipment / process, testing, development direction and future prospects of MDF powder coatings: powder coatings have been used in wood products for more than 20 years, but the progress is slow and has not been promoted. According to rough statistics, powder coatings have been widely used in wood products The overall consumption of MDF powder is less than 3000 tons per year. However, due to the advantages of powder spraying and the large production and sales volume of MDF, it will have a very broad prospect if it can reach the current 10% share of metal surface in the competition. For example, if 2% of the MDF board is sprayed with powder, if the thickness is 20 mm, there will be 61 million square meters. If the powder is sprayed on both sides of the board, each kilogram of powder is sprayed with 4 square meters, which requires 15000 tons of powder. With the development of technology, in the future, in addition to MDF board, fiberboard such as plywood, popboard can also be powder sprayed. If 10% of wood-based panels and some special solid wood are sprayed with powder, it is estimated that there will be a potential market of more than 300000 tons of powder.
Brainstorming
Discussion topic: Discussion on the main factors affecting the development of wood coatings in 2020: environmental protection regulations, market transfer, customization, new materials and new technologies, etc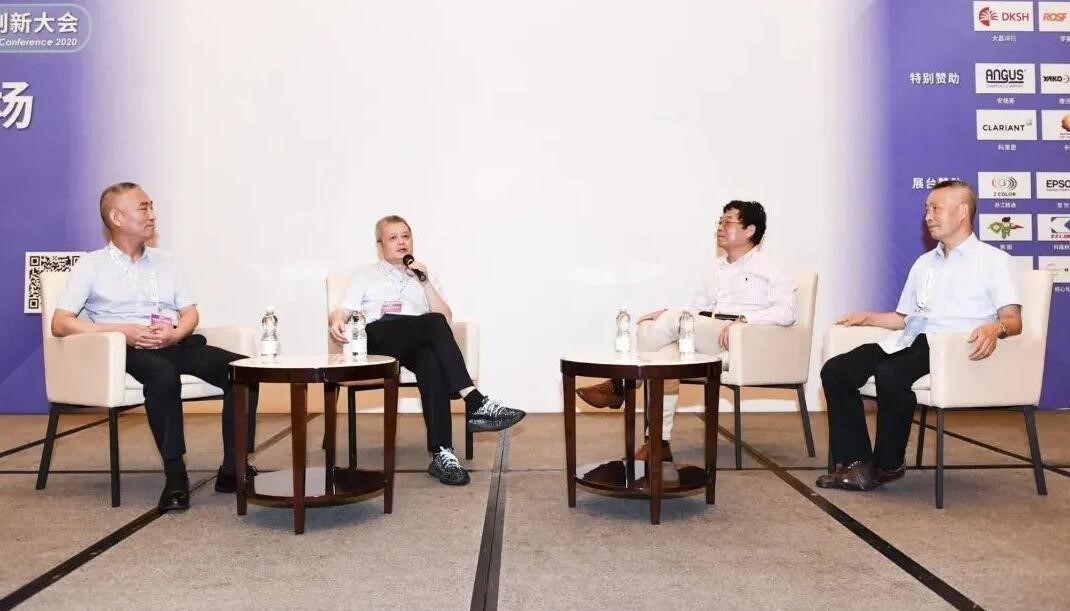 Mr. Zhang Jianxin shared the positive attitude of furniture enterprises in the face of environmental protection governance and the urgent needs of environmental protection transformation. He encouraged everyone to have confidence in the future development of water-based products, to have the concept of environmental protection and to take into account the cost concept. He suggested that coating enterprises should implement the solution of coating and coating integration; the transformation should be synchronized with the policy; the upper and lower industrial chain should be combined; the market development should be used to research and develop To produce, to sell, to do their own expertise, more research on industrial clusters.
Mr. Qu Yushan believes that the importance of color customization is to meet the changing needs of consumer groups, which are diverse. Enterprises feel that the deep is environmental protection, whether it is solvent Pu, or UV or water, are more and more demanding on the clean taste.
Shanghai Chuangyu chemical new material Co., Ltd. is a talc manufacturer. Chuangyu has a complete range of talc powder, including special white talc powder, transparent talc powder, high-quality talc powder and high transparent talc powder. Chuangyu has been adhering to the concept of quality first, worry free after-sales service for customer groups. If you need customers, please contact: 021-66261448
From the perspective of powder coating, Mr. Liu Jiping pointed out the technical development of wood powder coating, and also made a detailed discussion on the limitations of wood powder coating.